Shopping Cart
Your Cart is Empty
There was an error with PayPal
Click here to try again
Thank you for your business!
You should be receiving an order confirmation from Paypal shortly.
Exit Shopping Cart
| | |
| --- | --- |
| Posted on February 17, 2016 at 5:45 PM | |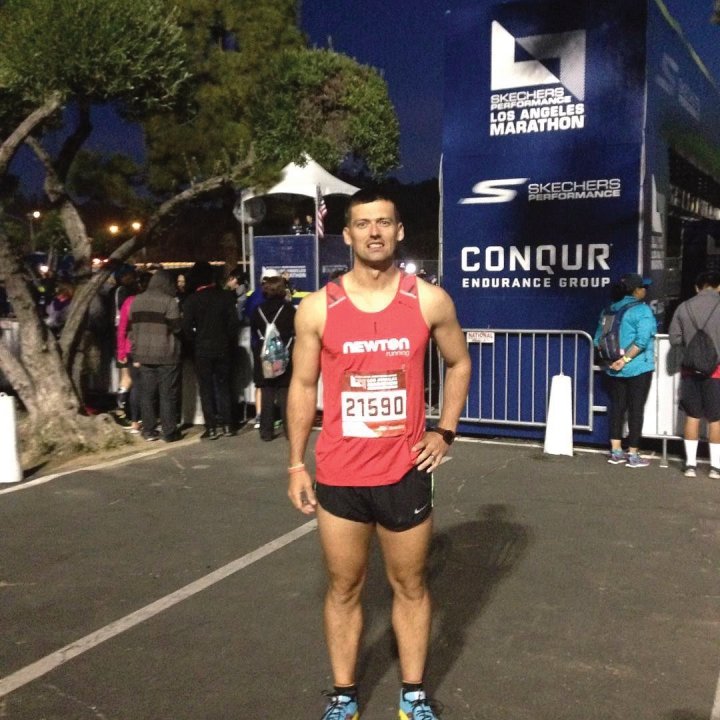 LA Marathon recap: My training journey began last September and was fulfilled on February, 14, 2016.  This training cycle was by far the most challenging for me. I had a lot set backs over the six month training cycle such as injuries and chest cold.  I really never recovered from my set back and I felt like I was a month behind in my marathon training. As a running coach, I know if you're not prepared its ok pull out of a race but my pride took over. I really knew I wasn't ready for the marathon. I decide to push on with training. I was really inconsistent with my workouts.  I would have one great workout then followed by three bad workouts. My legs never felt right going into the race. I still want to give it  a go and hope run a good race.
I had some huddles I had to over come going to the marathon. I got a flat tire going to the expo; I left my pre race nutrition in my car and had to stop by 7/11 to pick some nutrition. Since I sign up late for the race, I wasn't in a seated corral. I started the race back with the 13:00 milers. I try to push to the front and I was literally running on the street to by pass thousands of runners. I wasted so much energy and never got into a rhythm. Once I got to about mile 18, I started to run out of gas and I knew I wasn't going to BQ on this race. I decided to shut it down. I was playing it smart. I didn't want to get injured for no reason, plus I have Boston in eight weeks. I finish in 3hr 25mins. I actually cut ten mins. off my last LA Marathon.
I always like to take positives from each race I do. For this marathon, I nailed my hydration and nutrition plan during the race. I felt good after the race other than normal leg soreness. I'm starting to recover faster from each marathon. My body is starting to adapt to the marathon distance. I enjoy the process of training for the marathon. I hope one day I can put it all together and have an epic race.
I would like to thank the following friends that aided me in my success for this race. Thank you to my wife, family & all my runner friends, Milestone Running, Newton Running, Runners Lane, Rusty with Top To Top, A Snail's Pace Running, A Runner's Circle and Fleet Feet Burbank.  
Categories: Running event
/